All of a sudden, you end up locked out of your home or office with a broken key in your hand. In this case, the solution involves extracting the pieces inside the lock and repairing it, if needed, in addition to replacing the key. Could you have avoided this kind of situation? Most probably, yes. Just follow the advice shared below to lower the risk of breaking your key inside the lock.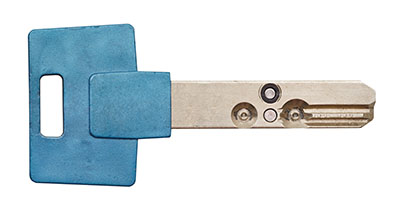 Simple Measures for Keeping Keys and Locks in Good Shape
What do you do when you unlock the door? People rarely pay attention to the exact actions which they take, but these are actually essential for avoiding key breakage. If you feel resistance when inserting the key, you can push it just a little bit harder. If it doesn't work, the cylinder may be faulty and you will need lock repair as soon as possible.
If you insert the key smoothly, you should turn it equally gently. Remember that you can exert a little bit of force in forward direction only. If you press on the side and apply too much force to the bow, the key can snap. If turning the key is difficult, try to jiggle it a bit inside the lock. In case the problem continues, you should get the lock fixed.
If you have a deadbolt installed, don't use the key as a handle. Unfortunately, this is huge mistake which can cost you dearly. Once you hear the click signaling that the door is unlocked, push the door open using the handle while holding the key with your other hand.
Last, but not least, inspect your keys for bending, wearing and chipping regularly and opt for key replacement right away if you notice any of these problems.